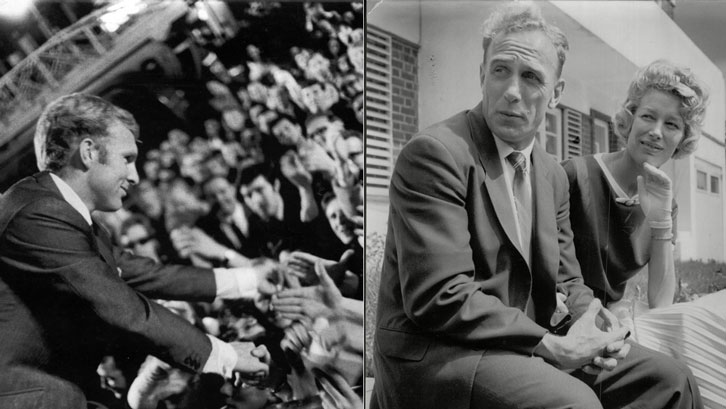 Veteran Evening Standard reporter Ken Dyer reflects on more than 60 years as a West Ham United supporter by telling the stories of Bobby Moore and Wolverhampton Wanderers legend Billy Wright…
Statues have been in the news recently but as I look forward to Sunday's West Ham v Wolves match I can immediately think of three which are, without question, an eternal source of pride for supporters of both clubs.
Back on the corner of the Barking Road and Green Street, you can see Bobby Moore, the Jules Rimet Trophy in one hand, being lofted high by his England colleagues Sir Geoff Hurst and Ray Wilson, while the third member of the Hammers' World Cup winning triumvirate, the late, great Martin Peters, looks on.
At Wembley, the scene of that '66 World Cup triumph, standing 20 feet tall on a stone plinth, a bronze statue of Bobby looks out over supporters as they make their way up Olympic Way.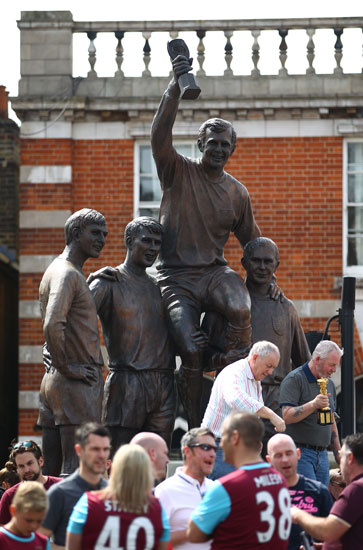 And at Molineux, home of Wolverhampton Wanderers, in front of the stand which…