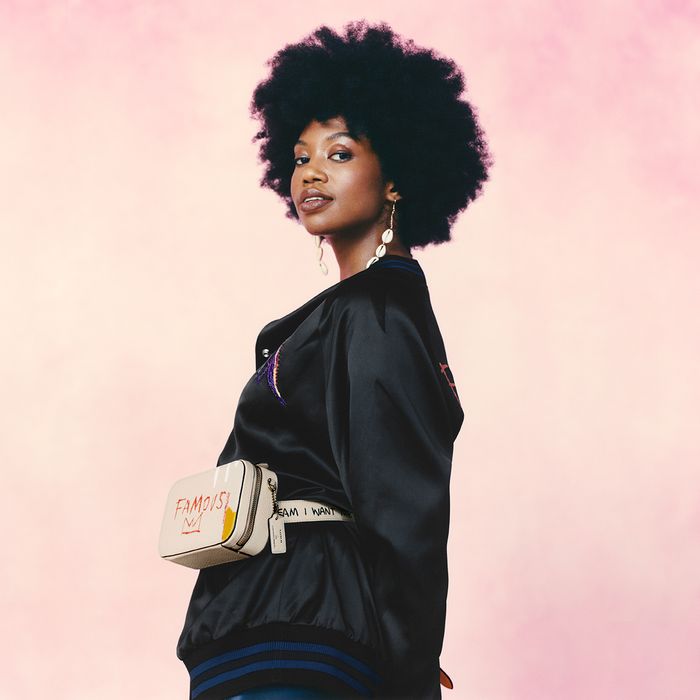 Photo: Micaiah Carter for Coach
Five years ago, Kyemah McEntyre went viral for making her own, dashiki-printed prom dress. Now, she's a fashion-school graduate and a successful artist and designer who had a showing at New York Fashion Week. She's also the star of Coach's latest campaign, alongside celebrities and models like Jennifer Lopez, Michael B. Jordan, and Paloma Elsesser.
The campaign features the brand's new Jean-Michel Basquiat collection, which was first revealed at New York Fashion Week in February. It celebrates the artist's youthful energy and individualism — traits that McEntyre, who is from New Jersey, says she admires.
"Basquiat's audacity to just be real transformed all of these old notions of what I had of fine art," she told Nylon in an interview. "In my head, valuable art was art that could sell in…