Celebrity chef Rachael Ray has shared footage from the aftermath of the fires that swept through her home last month.
Tomorrow, the TV star will discuss what's left of her Lake Luzerne home in New York in the new season of her self-titled cooking show, The Rachael Ray Show.
But in a teaser clip, she gave fans a glimpse into her devastation after watching her home burn down within an hour.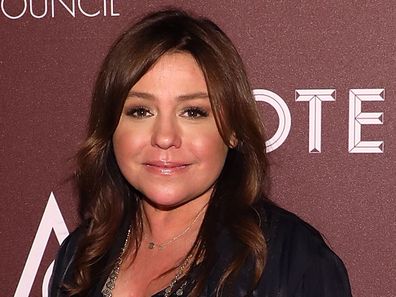 "This was our bedroom and our library. And that was our bathroom and our dressing area," she said in preview footage posted to Instagram on September 14. 
In a separate Instagram post, Ray said that although she and her husband were unharmed — they were home at the time — they lost treasured items in the fire as well as precious memories. 
"On August 9th, my house burned. 15 years of memories, 40 years of notebooks, drawing, thoughts, my life's work," she wrote. "In the years that I lived here, I learned an awful lot. In…