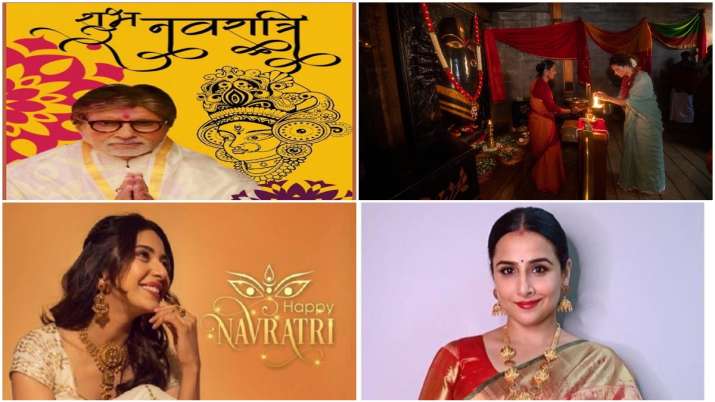 Known to be one of the biggest Hindu festivals, Saturday marks the first day of nine-day festival, 'Navratri' which is a celebration of the mighty valour of Goddess Durga and all her different avatars. Started on 17th October 2020, 'Sharad Navratri' would culminate on 25th October 2020 with Dussehra. Since the celebrations were a low-key affairs this year, a number of Bollywood celebrities took to social media to extend their wishes to fans on the festive occasion. 
Amitabh Bachchan, Rakul Preet, Raveena Tandon, Ankita Lokhande and Kangana Ranaut, among other celebs extended wishes and shared quotes praising Goddess Durga.
Taking to his official Twitter handle, megastar Amitabh Bachchan shared a few photos and dedicated a Sanskrit Shloka to Maa Shakti.
T 3692 –
या देवी सर्व भूतेषु माँ…