On Friday, Ruth Bader Ginsburg became the first woman in American history to lie in state in the US Capitol, 168 years after the first man to do so.
The mood in the capital was somber and reverential. In the late supreme court justice, the city had not only lost an icon but "a 40-year resident, a meticulous, familiar, and revered part of the daily landscape", according to DCist.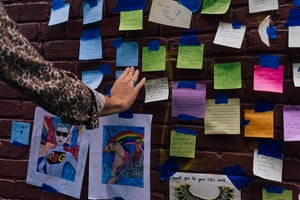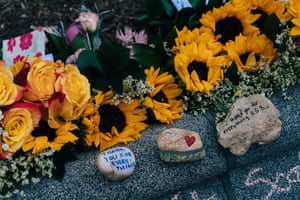 An extraordinary scene unfolded on Wednesday when Ginsburg's flag-draped casket arrived to lie in repose atop the court steps. Dozens and dozens of people who had clerked for her stood in even spacing upon the steps, stock still, dressed in black and wearing masks.
Meanwhile, memorials sprouted around the city. A mural of Ginsburg, painted by Rose Jaffe, in downtown Washington became one of the more popular sites to pay tribute. It was covered with notes signed by admirers.