CNN's media guru Brian Stelter suggested on Sunday that there are right-wing media outlets whose sole purpose is to tarnish Joe Biden ahead of the 2020 election and that there are no such outlets that are doing the same to President Trump.
On the latest installment of his media-centric show "Reliable Sources," Stelter slammed the comments made by prominent conservatives like Rush Limbaugh, Ben Shapiro and Mark Levin, all of whom have taken aim at the presumptive Democratic nominee's mental fitness.
Stelter called their attacks "offensive" and "extreme."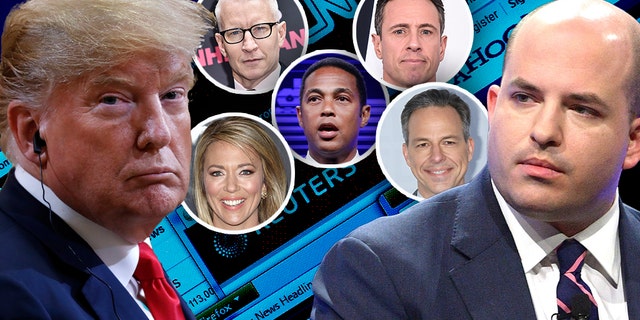 CNN'S BRIAN STELTER CALLED OUT OVER 'TONE-DEAF' CRITICISM OF CONSERVATIVE MEDIA FOR QUESTIONING BIDEN'S MENTAL HEALTH
During a panel discussion on Monday, Stelter decried "negative partisanship" that he insisted was "getting worse" in right-wing media, saying such companies "essentially exist to tear down Joe Biden."
"Is there an equivalent to the left tearing down Trump?" Stelter asked.
"There really isn't," panelist Errin Haines…