Here's some grim footage of the damage that is being done in Oregon by the wildfires. The drone flyover of Eagle Point shows flattened residential areas. At least three people have died in the state.
The latest reports from the Associated Press confirm that an estimated 500,000 people – that's more than 10 percent of the 4.2 million people who live there – have been forced to evacuate.
Inmates were being moved from a women's prison less than a mile from Interstate 5 in Portland's southern suburbs "out of an abundance of caution," the Oregon Department of Corrections said.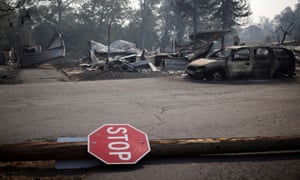 With two large fires threatening to merge, some firefighters in Clackamas County, which includes Molalla, were told to disengage temporarily because of the danger….