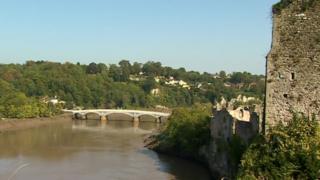 The most obvious impact of the Covid pandemic on Welsh politics can be seen at the 160-mile border between Wales and England.
It's porous and it's populous – around 16 million people live within 50 miles of it.
Before Covid, there were 2.6 million journeys across it every week on average.
The busy interactions of border life could easily disguise the fact that for the last 20 years Welsh governments have pursued different policies to England on things such as schools and health.
The pandemic brought that reality home like nothing else and people like Deborah Burch have found themselves on the front line.
Deborah runs The Boat Inn in Penallt, which has nestled into the banks of the River Wye for centuries.
The Boat is also right on the border where a…