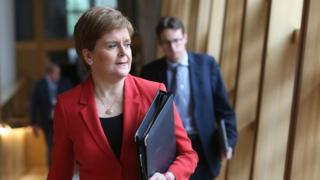 The pandemic has probably done more than anything to define Scottish devolution in 21 years of Holyrood decision making.
Before coronavirus, the Scottish Parliament's policy choices – from free personal care for the elderly to minimum pricing of alcohol – made it distinctive.
Now, Scottish ministers are making life and death decisions affecting everybody almost every day.
The exercise of emergency powers to combat Covid-19 commands public attention like nothing before.
We've had six months of lockdown restrictions and after a recent period of relaxation, they are tightening again as coronavirus cases rise.
Paying attention is essential to knowing whether or not you can go to work,…