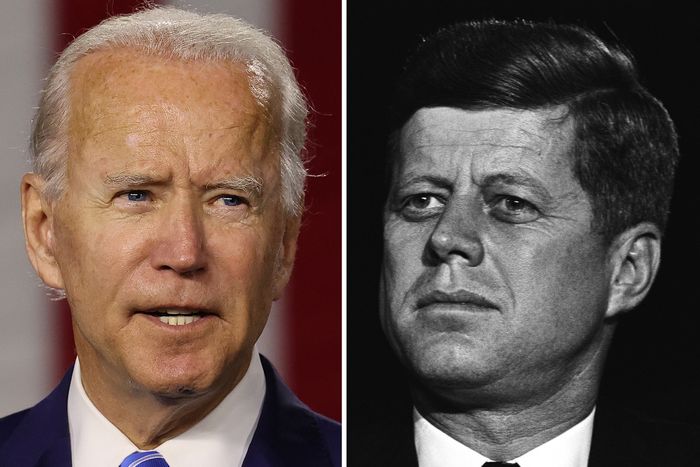 Nobody much talks about Biden as the heir to a tradition of Catholic Democrats.
Photo: Left: Chip Somodevilla/Getty Images, Right: Michael Ochs Archives/Getty Images
With all the anniversaries of 1960 coming and going lately, a notable one has largely escaped general notice: the election 60 years ago of the first Roman Catholic United States president. As New York Times columnist Elizabeth Bruenig points out, the religion of Joe Biden, who is bidding to become the second Catholic president, does not seem to matter much at all — except, I would add, insofar as having some religion serves as a talisman against charges that he is a God-hating antifa activist with a Che Guevara poster on his wall.
Bruenig quite accurately notes that the astronomical levels of Catholic voter support for JFK (estimates range from 70 to 83 percent) were in part the…